Children's and Teens' Courses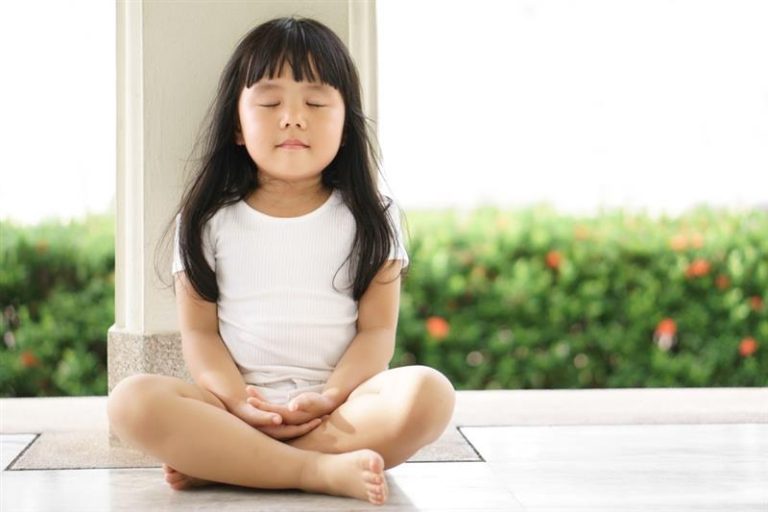 Anapana meditation is a mental exercise to make the mind healthy and strong.
Video about Anapana Meditation for Children & Teens (13 minutes)
In a time of worldwide social transition and upheaval, more and more people throughout the world are seeking concentration, purification and peace of mind through the practice of Vipassana meditation. Vipassana means "to see things as they really are" and is a logical process of mental purification through self-observation. Many come to Vipassana later in their lives, wishing they had found this technique sooner because it is so effective.
The ideal time to begin the first steps of this mental training is in childhood; children as young as eight years old can easily learn the technique of Anapana meditation. 
Anapana Meditation
Anapana is the first step in the practice of Vipassana meditation. It is the observation of natural, normal respiration, as it comes in and as it goes out. Anapana is a simple technique that helps develop concentration of the mind. It is easy to learn, objective and scientific. Observation of the breath is the ideal object for meditation because it is always available, and it is completely non-sectarian.
Besides helping them to calm and concentrate their minds, Anapana helps youth to better understand themselves and how their minds work. As they learn to calm and concentrate their minds, they gain mastery over their impulses and actions. Young people who have started practicing Anapana have realized many benefits. Their ability to concentrate becomes enhanced, their memory gets sharper, their ability to comprehend a subject improves and they become calmer. In general, they feel they have a practical tool to use in the face of any type of adversity or challenge.
There are two Anapana courses offered, grouped by ages.
For children ages 8-12 years old

For teens ages 13-17 years old
Courses at the Center are generally two- to three-day residential courses. One-day courses are offered at non-Center locations.
To register
Please complete the online application form on the Course Schedule in the Teenagers' & Children's Course section.  A confirmation email will be sent to you with details of what to bring, course times and the venue address.
Cost
These is no charge for the courses.  All courses are funded by donations.
For more information
See the international website on Children's and Teens' Courses for more information and resources or email [email protected].
Adults serving on Children's and Teenagers' Courses
Old students who have completed a 10 day Vipassana meditation course are welcome to serve on these courses. To register, please apply online. All old students working with the children will be required to complete a Criminal History Background Check which will be a step during their service application process.
Suggest a Course in Your Hometown
Do you know of a group of children or teenagers who might be interested in attending a course in your area? One-day Anapana courses for children or teens often take place at churches, schools, libraries, etc. For information about arranging a course, please email the Children and Teen Course Registrar Coordinator.